It's going to be a colourful year.
We see plenty of graphic design trend forecasts every year, with industry experts sharing the styles, colours, typefaces and more that (they think) will emerge over the coming months. But it's particularly interesting to see what's being predicted for 2021, after a year that turned out to be, well, pretty unpredictable.
The latest company to throw its hat into the ring is stock photo library Depositphotos, which has put together an infographic featuring 7 design trends for the year ahead. From nature-inspired designs to muted palettes, it seems some much-needed calm is the order of the day for 2021 – along with some much-needed fun. Check out our best infographics for more inspiring examples.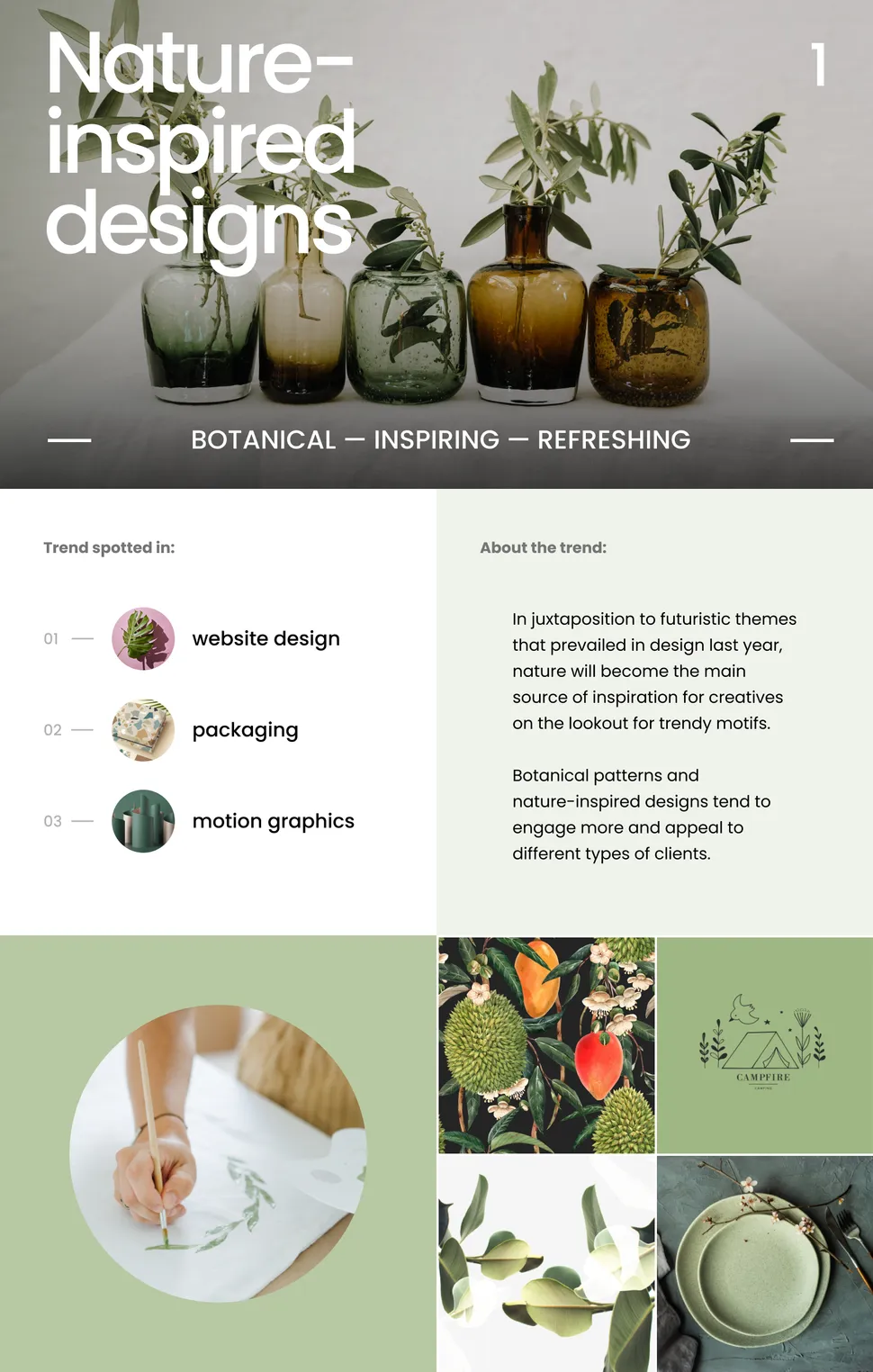 (Image credit: Depositphotos)
Along with botanical designs (above), we can expect "calmness, reassurance and inspiration" from earthy colour palettes (below). But in a seemingly converse prediction, the team also says that "bright, mood-boosting" colours are also in vogue in 2021. A very colourful year, then.